Alyce Faye Jarrett
Handcrafted Wire Sculpture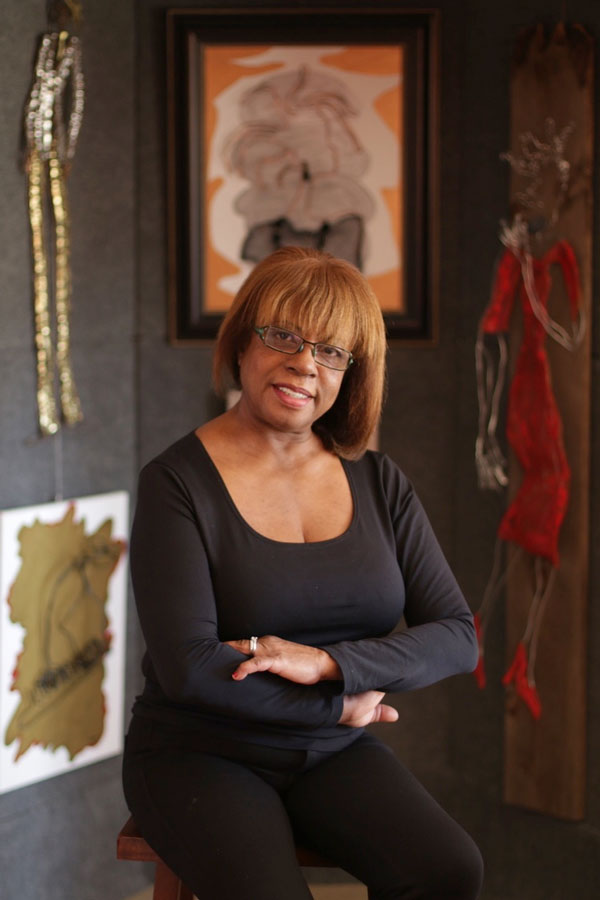 From early childhood, having grown up in the South, I can recall a passion for art that still burns today. At the age of three, I began sketching pictures from the pages of our family Bible. By the age of five, I'd progressed to sketching the family members themselves. I was told they were good, and as proof, my grandmother proudly displayed them throughout our modest home. As further encouragement, I later received a full scholarship to continue pursuing my art at the prestigious Hampton Institute of Virginia. Unfortunately, my very traditional grandfather didn't believe art was a lucrative career option for black youth, a sentiment shared by many of that time period. Therefore, as grandfather being the final word in any decisions concerning our family, it was firmly concluded that I would forfeit the opportunity.

Upon recovering from this disappointing experience, I later moved north to New Jersey and enrolled at Rutgers University. Having fulfilled the required curriculum and a few electives in art studies, I obtained a Bachelor of Science degree and reluctantly joined the ranks of Corporate America. Yet, not a day went by where I wasn't sketching something. Whether it was a mindless doodle, drawings of family members (this time my very own), or creating newly imagined and later conceived pieces of jewelry, I always kept my creative juices flowing. As I proudly began to share this hidden skill with co-workers, I became more notable as Alyce Faye "The Artist", not the scientist. It was therefore of little surprise to anyone, that now having retired from Corporate America, I'd elect to start my second career in the arts.

With faith, most of my retirement funds, and a loving, supportive family, I am now the proud owner and CEO of Alyce Faye Originals.

Artist Statement:

1965 Earned full Art and Academia Scholarship to Hampton University, Virginia
1980 Received Bachelor of Science degree in Medical Technology from Rutgers University, New Jersey (curriculum included art electives)

Alyce Faye Jarrett has been a self-proclaimed artist since age 3, as she favored a sketch pad over a blanket or teddy bear. She retired early from a medical profession and successfully launched a second career in art. Jarrett mentally visualizes 2-dimensional origins of figurative art and brings them to life with an equally imagined rhythm, by sculpting, with needle nose pliers, a single strand of wire into a 3-dimensional rendering.




Phone: +1 908.581.7488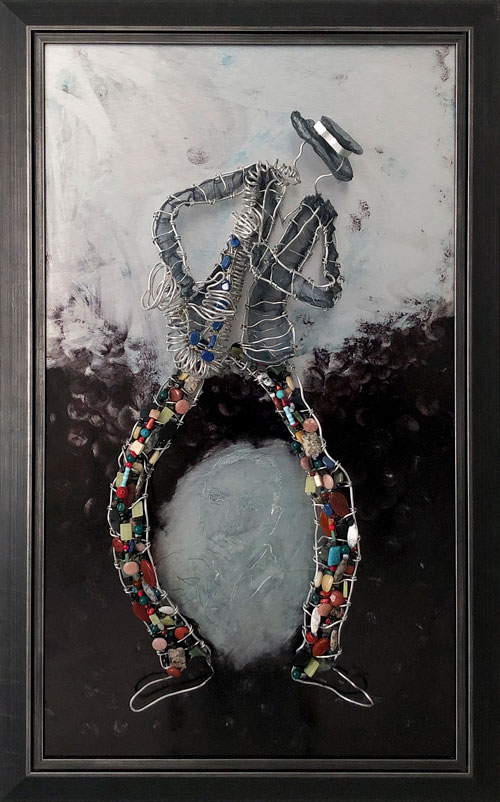 Blowing the Sax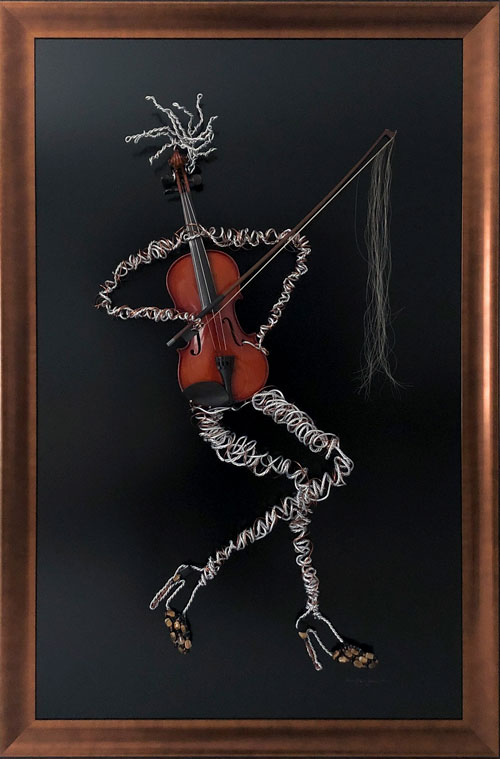 Violin Woman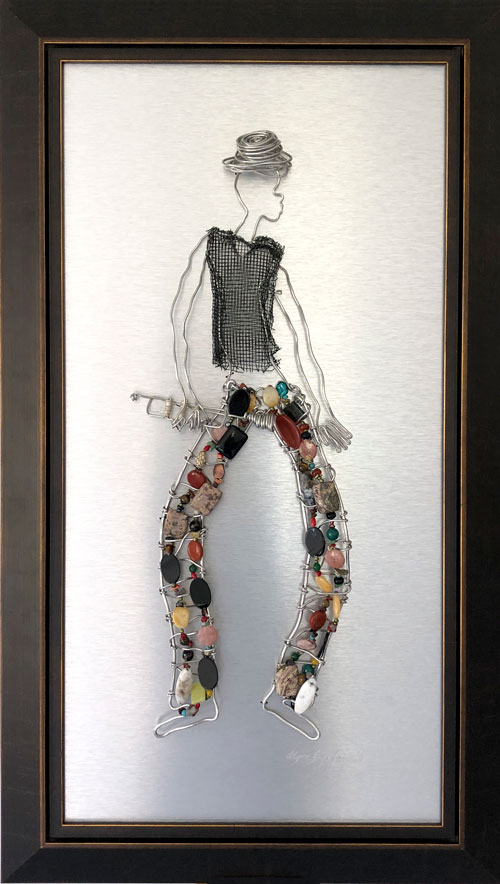 Trumpeter Beaded Pants
---
Visit us and see why people in the lowcountry love Pluff Mudd!