News and Events
Accolades for our Artists!!
---
Judy and Donna in Abstract Show at USCB
Pluff Mudd artists Judy Blahut and Donna Varner are among a group of 31 artists from South Carolina, North Carolina and Georgia who will exhibit in Visual Conversations: Our Voices, a special abstract art exhibition that will open in October at the USCB Center for the Arts. Mark your calendar for this inspired show:


Visual Conversations: Our Voices
October 22 through December 13, 2021

Reception scheduled for November 18, 5 – 7pm

University of South Carolina Beaufort Center for the Arts
805 Carteret Street, Beaufort, SC


For more information, visit the show's facebook page: Facebook Page >


Judy's art
Life in Trees, 30x40 Acrylic on canvas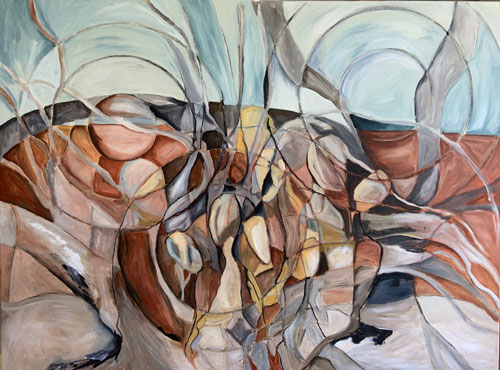 Donna's art
Mined Map, 24x24 Mixed media on panel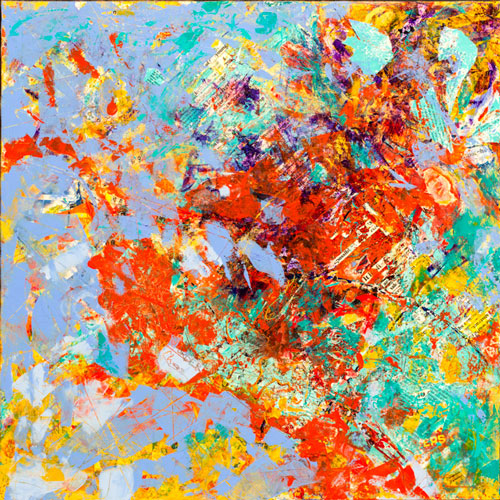 ---
The Story of the Piano
In 2016, Vickie Jourdan contributed her painting skills to the HHSO League's fundraiser for the Hilton Head International Piano Competition. "PianoPalooza" consisted of six pianos donated to the HHIPC and painted by local artists. The pianos were displayed around town, then were moved March 1 to the Art League of Hilton Head gallery where they were available for bidding at silent auction. A number of our Pluff Mudd partners pooled some funds, bid on, and won Vickie's piano. It now graces our front porch, delighting many of our customers who sit and play and (sometimes) sing!
Visit the HH International Piano Competition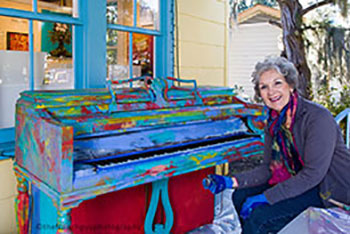 ---
Another award for Pluff Mudd: In 2016, local newspaper, the Sun Today, named us "Most Eclectic Gallery". The prior year, the Sun Today, named us "Best Gallery" in their poll. For two years in a row (2014 and 2013), the Hilton Head Monthly Reader's Choice Awards, named Pluff Mudd as "Favorite Art Gallery in Bluffton". We've also received the Best of Bluffton awards (Bluffton Today, 2012 and 2014) as the "most eclectic gallery"! Can there be a more fun place to shop for art? Visit us next time you're in Bluffton and see why Pluff Mudd is a perennial favorite!

---
Visit us and see why people in the lowcountry love Pluff Mudd!