Nancy Patrick Carney
Painting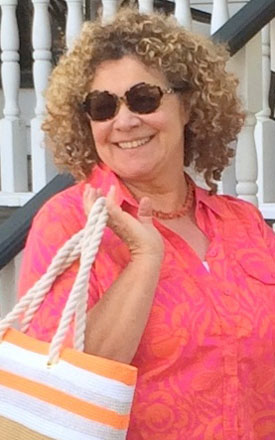 Nancy Patrick Carney's imaginatively stylized original paintings feature city-sea-and-land-scapes and the diversity of people and creatures who live in them. She works from her home studio, Gallery G South, in Bluffton, South Carolina, creating images that are colorful, quirky, playful expressions of 21st century life: cities and towns, beaches, birds, trees, animals, men and women and children and at work and play. With an emphasis on design and expressive color, Carney's paintings in watercolor, oil, acrylic, collage and mixed media give visual form to the vitality and energy of modern life.

Carney has a degree in art education from Miami University in Oxford, Ohio. She is a life-long artist who has worked as a commercial artist, package designer, illustrator and art teacher. Nancy exhibits regularly with a variety of art organizations and galleries, and is proud to be represented by Pluff Mudd Art Gallery in the historic old town of Bluffton, South Carolina.
Phone: +1 612.961.7075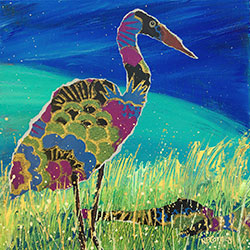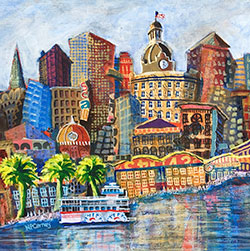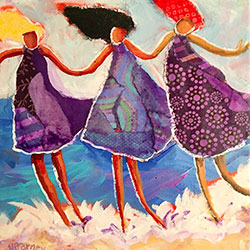 ---
Visit us and see why people in the lowcountry love Pluff Mudd!