Kelly Richard
Sculpture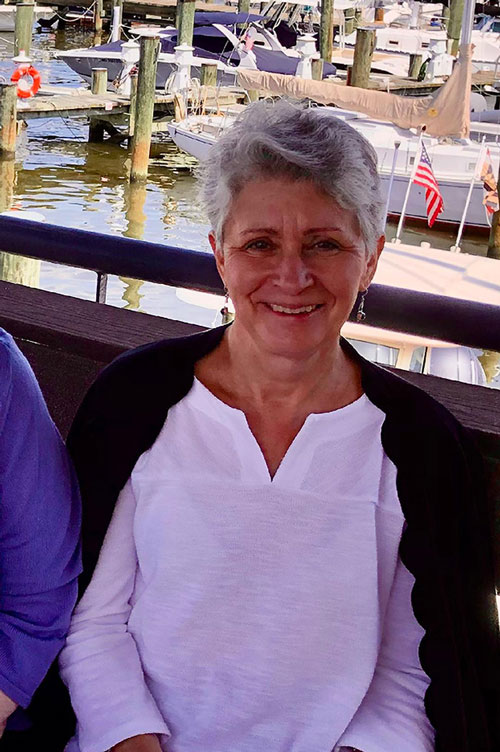 Kelly Richard always knew that she would be an artist, but she never guessed that sculpture would capture her heart. Unable to get into a painting class in college, she took a class in sculpture. From the moment she started to work in three dimensions she was hooked.

Fifty years later, after having careers in graphic design, illustration, and gallery management, she brings a critical eye and a unique sense of design to her sculptures.

Kelly and her husband Kerry moved to Hilton Head from Annapolis, Maryland several years ago. Her home studio is her happy place where she is surrounded by Low Country birds, animals and reptiles. Her current work interprets the wildlife she observes daily. She infuses life into her sculptures. She specializes in birds especially herons, egrets and pelicans and has a great fondness for loggerhead turtles. Today she works in polymers and two-part epoxy clay. She creates armatures of wire and aluminum and finishes the pieces in clay. The clay figures are painted and sealed. This technique gives her the flexibility to create detailed strong, durable pieces that are suitable for inside and out. All her work is original, and no two pieces are the same.

Kelly's recently commissioned public art can be viewed at the newly renovated Visitor's Center at Hunting Island State Park. She also has her work at Art League Hilton and Jekyll Island Art Association.
Phone: +1 410.353.4132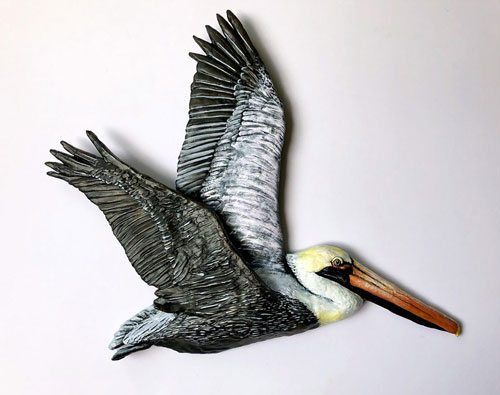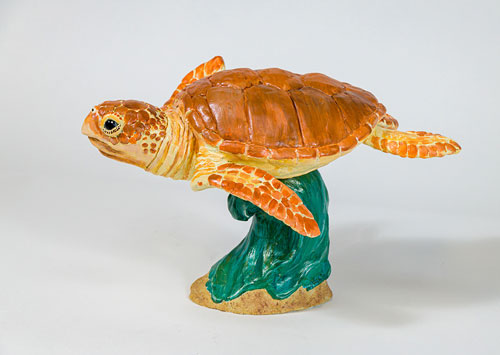 ---
Visit us and see why people in the lowcountry love Pluff Mudd!