Colette Oliver
Porcelain Pottery
I settled in beautiful South Carolina by way of Ohio, Kentucky, Nevada and Alaska. Most of my work is thrown on my potters wheel, while some pieces are built from slabs. After drying for about a week, I fire them twice to around 2000 degrees Fahrenheit.

I can hardly remember a time when I did not make pottery. My hands have been in clay since I was 15 and I can't imagine a time when they will not be. I am a functional potter and strive to make art available to and affordable for all people. It may not seem like much, but cooking in and eating off handmade pottery is so much more of an enjoyable experience for me than eating off plastic or mass-produced ware. There is a connection between the user and the maker, human hand to human hand that is exciting to me and fuels my passion to create in clay.

My pottery has always reflected my environment to some degree, as I feel it should. Sandy beaches, blue crabs, sea turtles, whales, marshes, bees (we can't live without bees!) and farm fresh fruits and veggies have found their way into my South Carolina work so far. My pieces each have their own unique personalities, yet are related to all the pots that came before them, just as we are connected to the ancient peoples who came before us.

I hope you will use and enjoy my pots. They are lead-free, microwave, oven and dishwasher safe.
Phone: +1 843.295.9419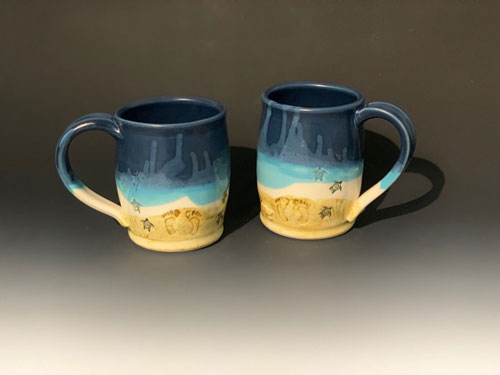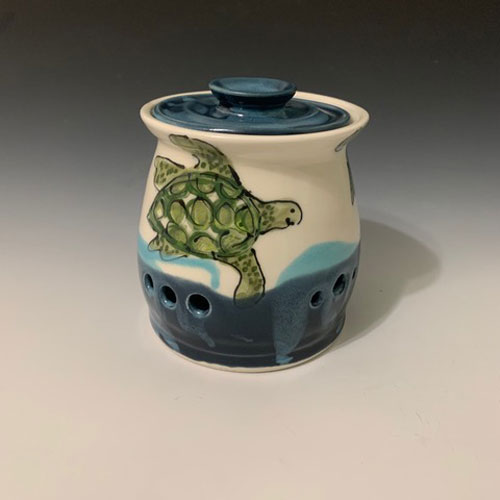 ---
Visit us and see why people in the lowcountry love Pluff Mudd!