Linda Patalive
Fiber Art and Decorative Arts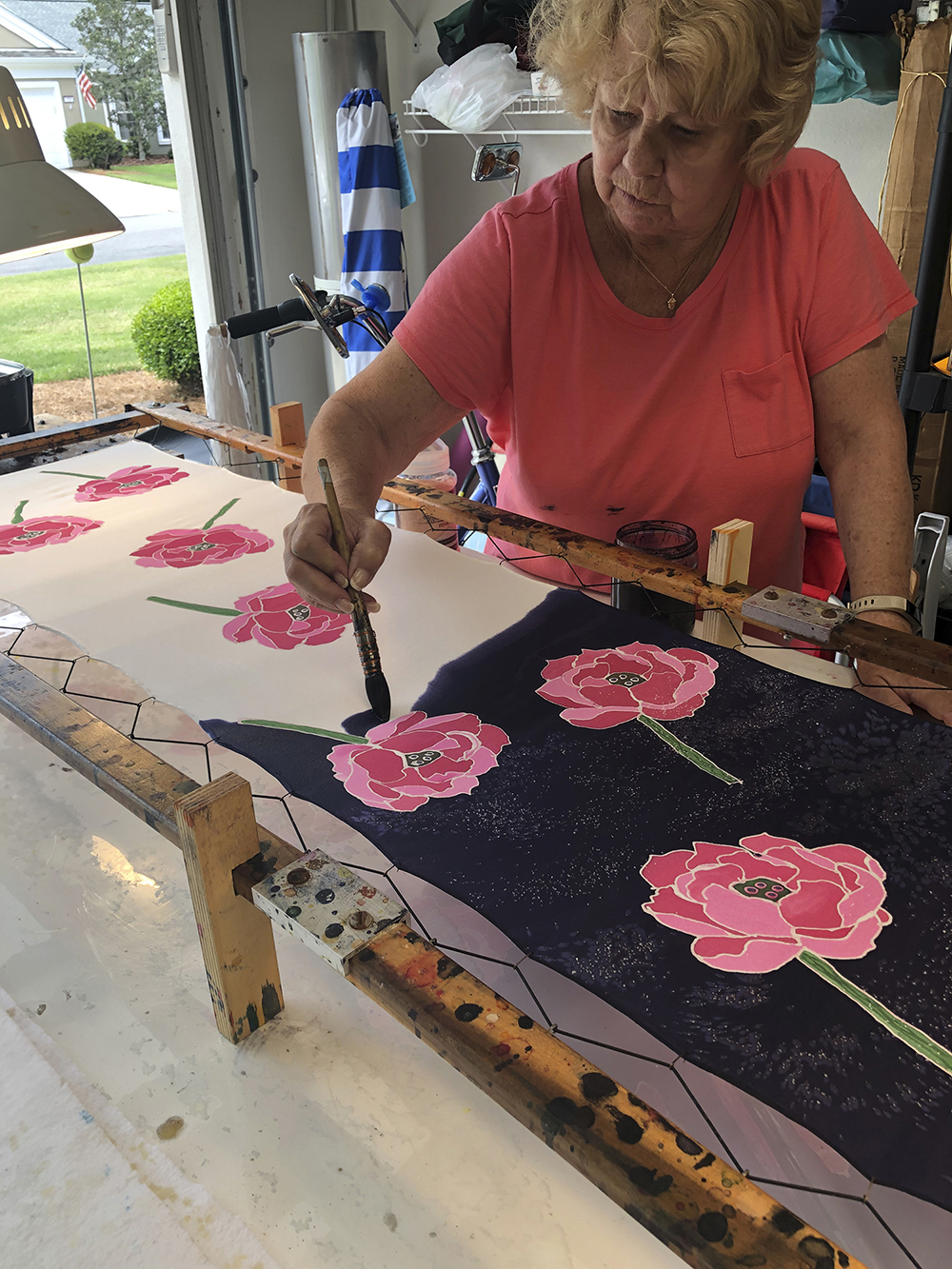 Fiber artist Linda Patalive was introduced to art at an early age by her mother, a professional artist. In her early years, Linda studied art informally and formally at a local college while raising a family. Her interests were drawing, watercolor, and oil painting. As her children became older, her interests shifted to art expressed on fabric. Around this time, Linda and a group of local artists started a cooperative gallery in Blairstown NJ, with Linda as the first gallery director. Linda taught batik as well as designing and dyeing fabric for a clothing designer in New Jersey.

Today Linda dyes lovely silk pieces, creates beautiful watercolor paintings, and decoupages small boxes. Linda began batiking on cotton, but moved to silk because of the rich colors that are possible with silk. She achieves vibrant colors by using French dyes which require steaming to set the dyes. She uses many silk dyeing techniques including batik, shibori, silk screening, silk painting, stamping, and discharging. Combinations of these methods produce a layered look and one-of-a-kind pieces. In addition to scarves, Linda creates small silk purses, glasses cases and pocket-size tissue holders.

Linda studied with nationally known fiber artists including Susan Moyer and Yoshiko Wada. Linda is a member of the Silk Painters International and Fiber Artists of Beaufort. She attends the biennial Silk Painters International Conference in Santa Fe and displays her art at Pluff Mudd Gallery in Bluffton.
Phone: +1 843.705.3132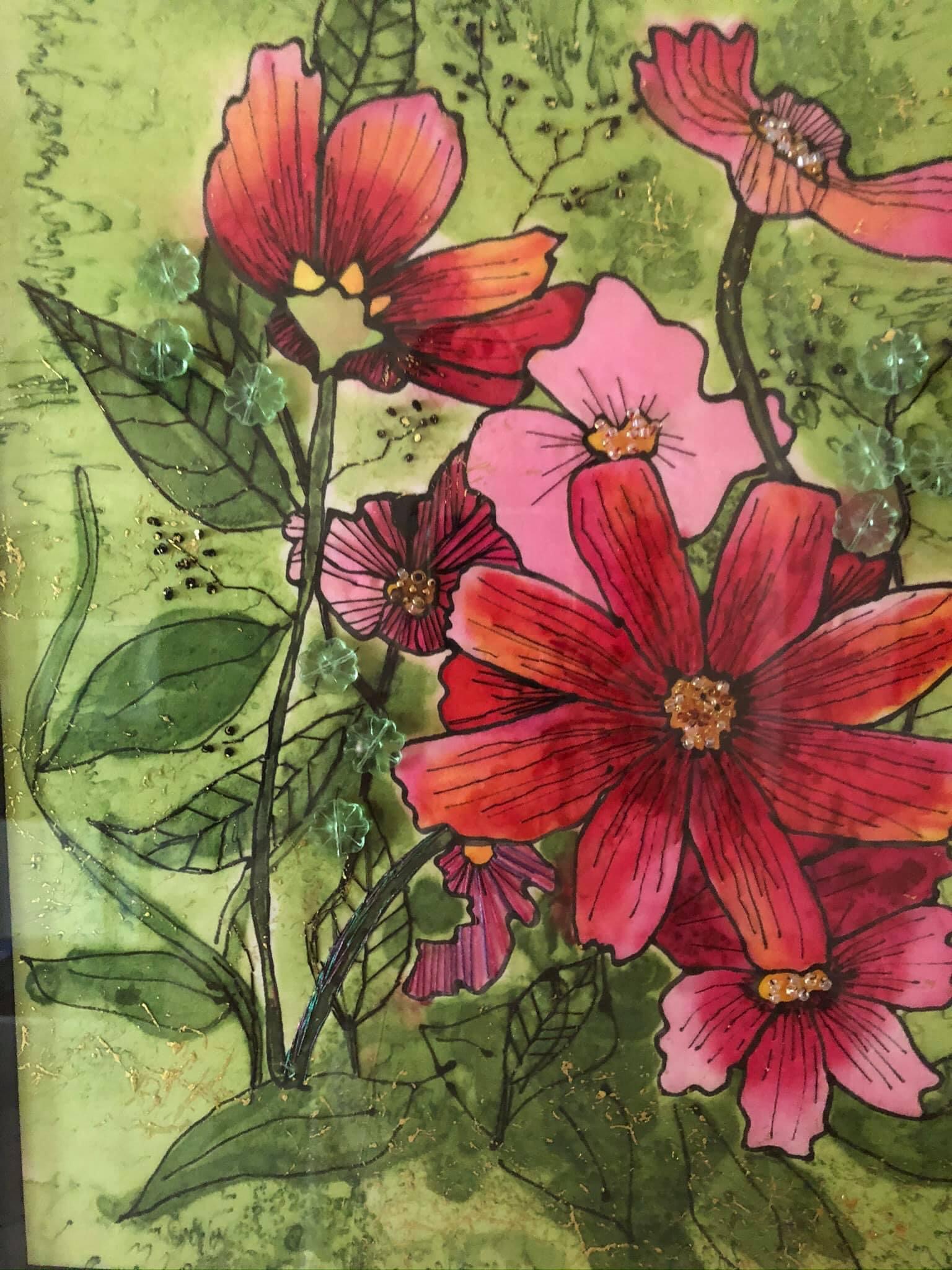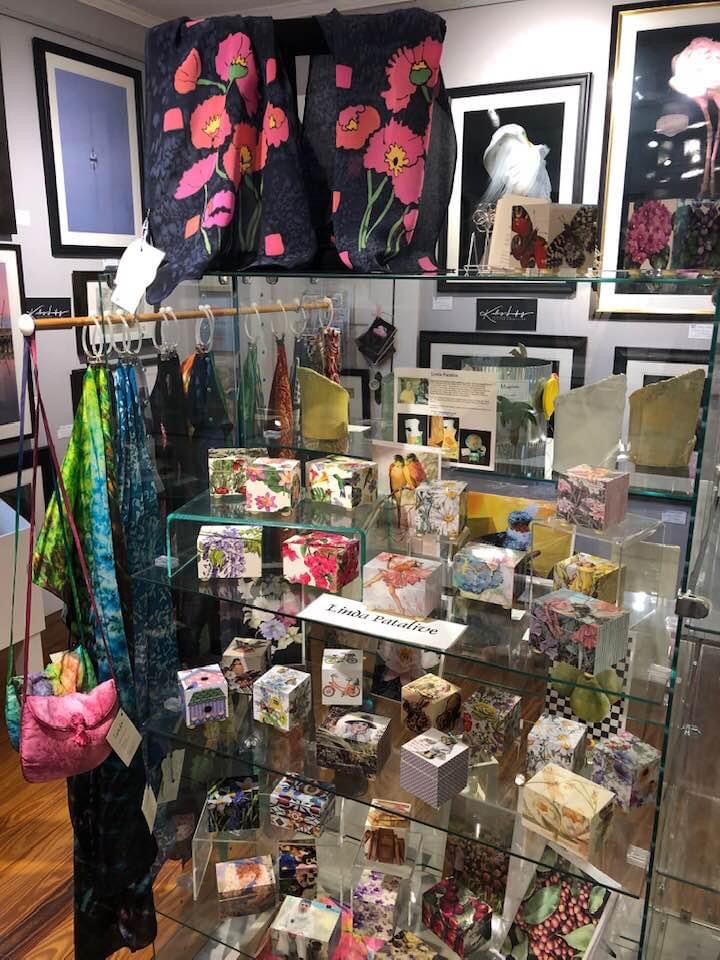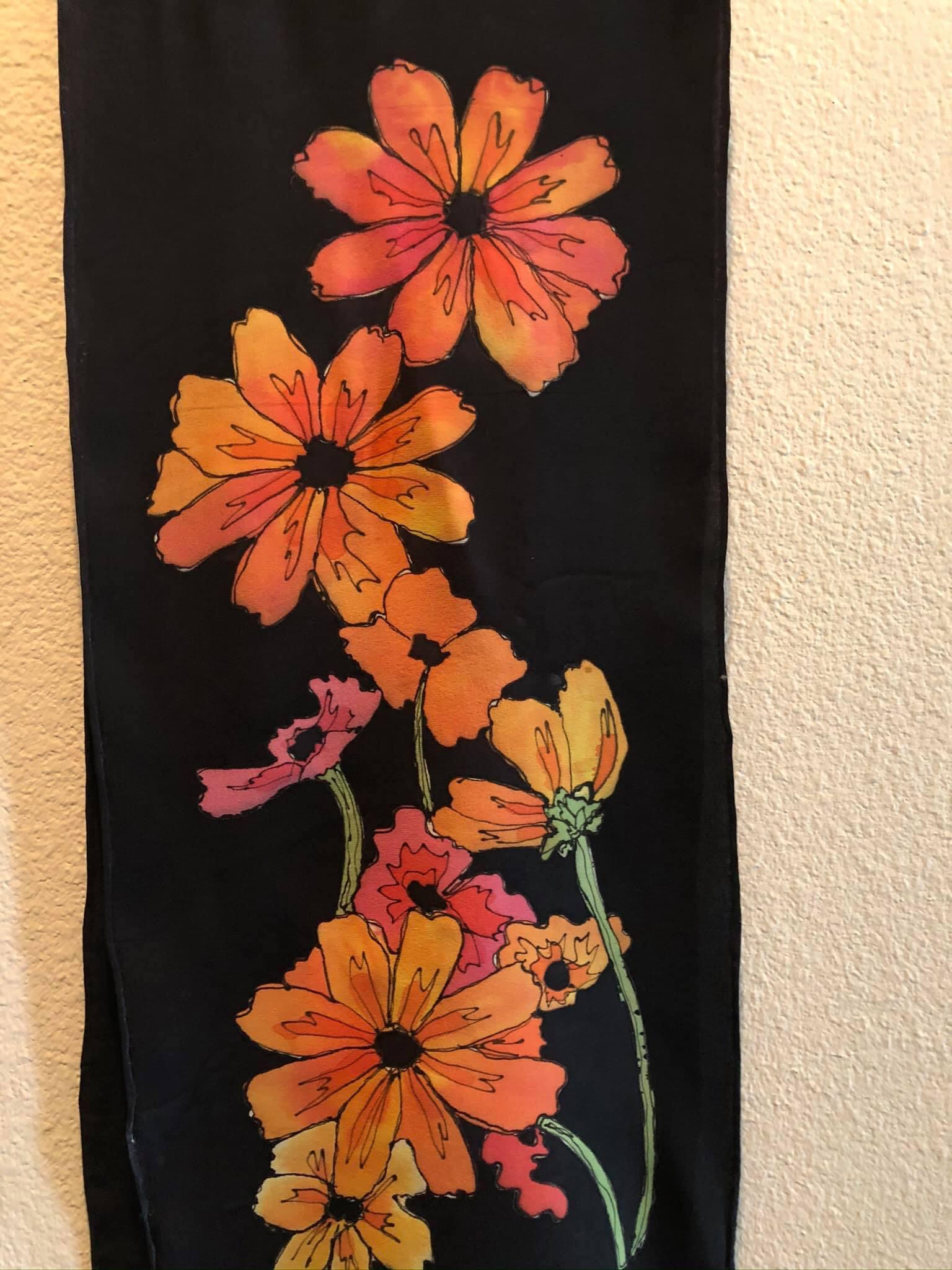 ---
Visit us and see why people in the lowcountry love Pluff Mudd!