Jim Renauer
Wood Turning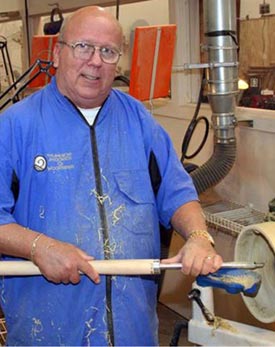 Native to Detroit, Michigan, Jim has lived in Argentina, Brazil, San Diego, San Francisco and Toledo, Ohio before moving to the Low country.

As a wood turner, Jim has a hobby, a following and a business that brings him happiness, satisfaction and fulfillment.

Wooden bowls, fancy cutting boards, multicolored wine bottle stoppers are a few of the many items crafted by Jim.

Anticipating what the end product will finally look like is a regular occurrence in the art of wood turning. "The wood dictates what it will become. It is the artist's job to bring those natural wood characteristics forward".

His primary objective is to design and sculpt wood into a beautiful crafted functional art. while doing this Jim is having a lot of fun and he feels blessed to have found this new life..."I no longer have blood in my veins, only sawdust."
Phone: +1 843.705.2710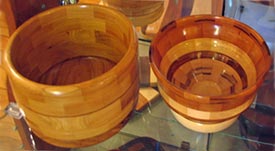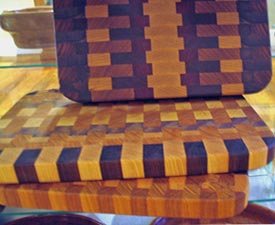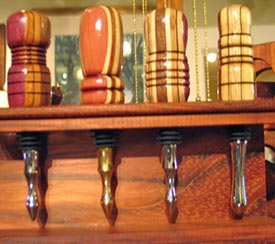 ---
Visit us and see why people in the lowcountry love Pluff Mudd!