Sheryl Winn
Clay Constructions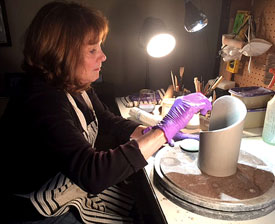 My love of working with clay has taken a circuitous route and goes back to my early years in teaching. After graduating with degrees in History, English, and Education, I found myself accepting a position in an independent school teaching art, music, and drama to children aged 5-9. I had always loved the arts and welcomed challenges, so this seemed an appropriate beginning to a long teaching career. Because of my limited background in all of these areas, I immediately began studying with artists who gave me wonderful guidance and set me on my course. I found that I was particularly drawn to the teacher who was the pottery studio instructor. I studied with her for two years in wheel work and was forever "hooked" on clay from that time.

My hand-constructed ceramics are reflective of the forests, shorelines, and towns of the Low Country and the Southeast. My work often fuses natural elements with stoneware creating dramatic and decorative yet functional three-dimensional pieces. I also create kinetic pieces that combine wire with clay for movement in my constructions. I have been a student of ceramics for many years, studying with numerous clay artists in Texas and Georgia. I continue to explore the many possibilities that my fingers offer as they intermingle with the natural clay bodies.

"Write what you know and care deeply about," a saying often attributed to Mark Twain, always was a guide as I taught creative writing in the classroom. I have found that it also applies to my creative endeavors with clay in three primary ways. First, much of my work has been based on my love of nature and has focused on merging natural elements and stoneware to create dramatic yet functional three-dimensional constructions. I also have been strongly influenced by my admiration of the kinetic art of Alexander Calder, originator of the mobile. My "Confetti" series has movement resulting from the use of wire in combination with the clay. Finally, as a collector of American art pottery from the 1930's, I have long been impressed with the futuristic designs that were so prevalent at that time. Many of my pieces reflect these styles. All in all, my work reflects me and the joy I have in creating it – a combination of all of my life experiences and interests.

In addition to showing my work at Pluff Mudd Art, my Savannah Series Spanish moss pots can be seen at the Jepson Center Museum Store in Savannah.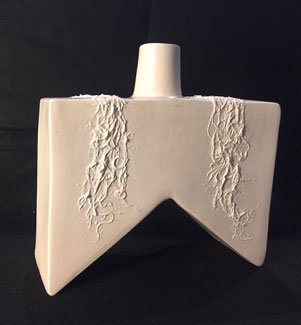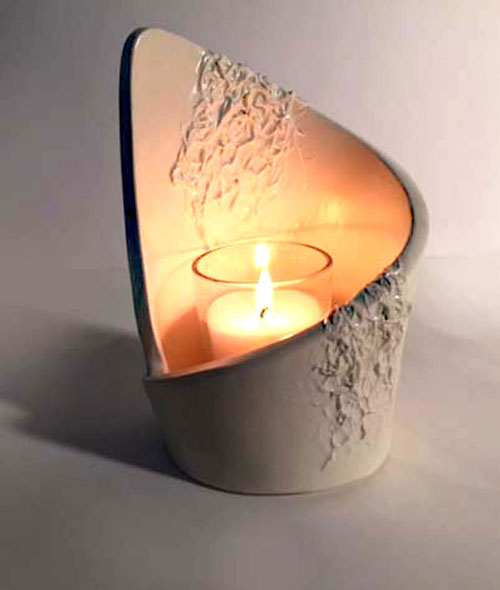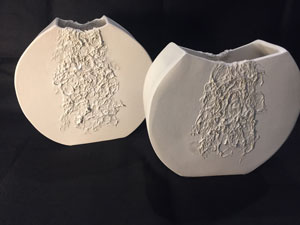 ---
Visit us and see why people in the lowcountry love Pluff Mudd!